Jamie Does
An artist who knows business
Jamie is a Visual Strategist, lifelong Artist, seasoned Businessman, Organizational Behavior specialist, and Communications expert. He integrates visuals with existing business and organizational processes in an incredibly unique and powerful way.
Since 2002, his approach has dramatically improved outcomes for CxO's, senior executives, their teams, their customers and their partners. He knows how to bypass a lot of the 'noise' and engage his clients at the level of our 'hard-wiring'. A client who had led strategic engagements with senior executives for decades said that Jamie's practice "is like a mainline to the brain – it takes us right to the core".
Working both internally in high tech, as well as externally for companies across dozens of verticals and with non-profit organizations, Jamie's practice:
dramatically increases understanding and engagement
accelerates alignment in teams
speeds time to buy-in and adoption for strategic and transformational initiatives
sparks creativity and innovation
creates regular "Wow" factor meetings / communication tools
is a key reason for the success of strategic meetings, and
regularly shakes people out of the rut of dreading another ineffective meeting
Bonus: Jamie is a lot of fun to work with! Bring him into your meetings and you will experience someone who brings a refreshing humor and lightness to the work while remaining laser-focused on business objectives. He also brings an uncanny natural ability to remain 'calm in the storm'.
At his core, at the soul level, he is an artist, and sees the world through that creative lens. He also loves business, and over the past twenty years has honed his practice in many companies, from a two-person sculpture business to a 75,000 employee Fortune 100.
Jamie has a Bachelor's degree in Fine Arts, with advanced study in metal sculpture and painting, and a Master's in Organizational Psychology with deep research on Corporate Social Responsibility and Group Dynamics/High Performing Teams.
By the way, Jamie's last name is pronounced "Doze". But yes, he "does" visuals.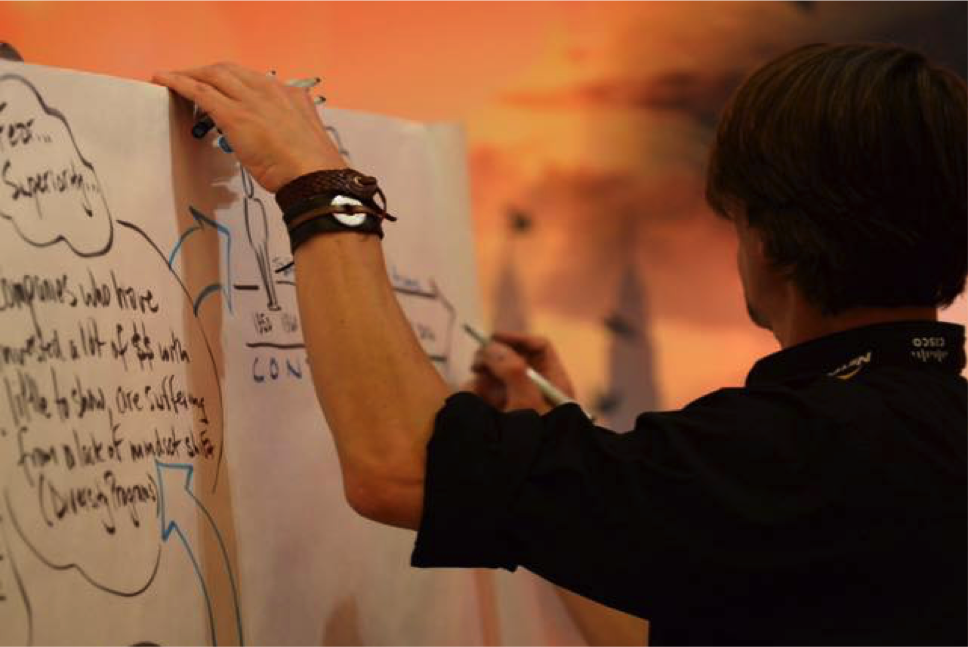 From 2009 – 2016, Jamie was the only internal Visual Strategist/Graphic Recorder at Cisco Systems, completing over 55 separate cross-functional projects with an average Customer Satisfaction score of 4.85 / 5.0.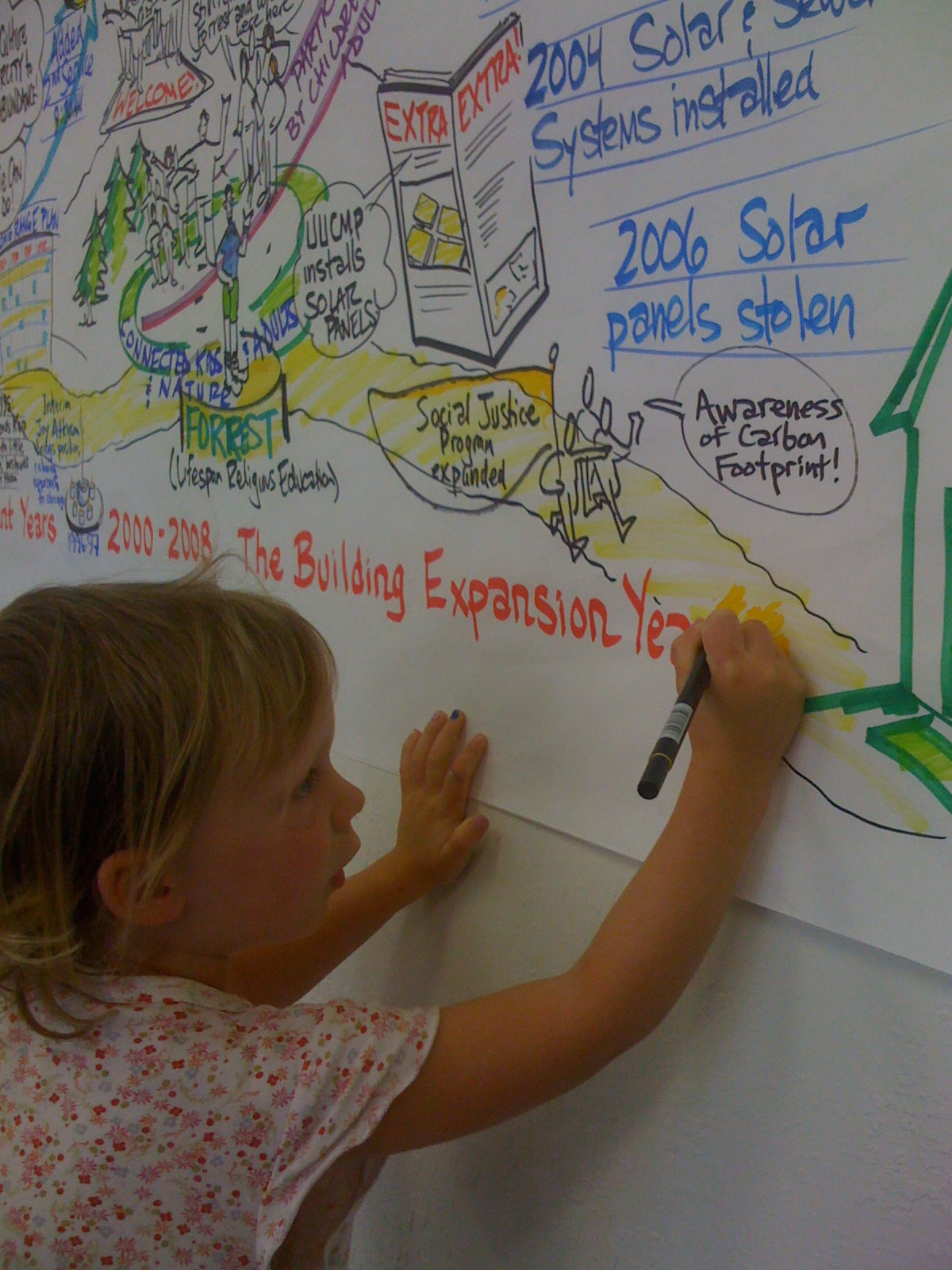 Daughter Natalie, 2008, improving my work!